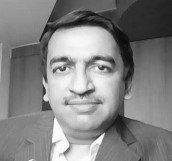 Varad Rajan Krishna
Co-Founder & CEO - The Gain Accelerator
Varad Rajan Krishna is the Co-Founder and CEO of Bangalore-based startups The Gain and APAC Fintech Bridge. Before starting The Gain, he has served as the Managing Director of Induct AS India & MENA and member of the advisory board at iTechGenic Global Pte Ltd. He has completed an Executive Program in Leading Innovation at Harvard Business School.

Vivek Dhavale
Deputy CTO - Equitas Small Finance Bank
Vivek Dhavale holds over 27 years of experience in the IT industry and banking domain. He is currently the Deputy CTO at Equitas Small Finance Bank. Before joining Equitas, he headed IT business solutions and applications management for leading banks and companies like RBL Bank, Fullerton, and Oracle Financial Services Software Ltd. He has completed his Executive Program in Management in IIM Ahmedabad.

Suniti Nanda
Co-Founder, Stealth Mode startup
Suniti Nanda is the founder of Stealth Mode Startup that helps startup companies to create their products safely by protecting their intellectual property. She is the ex-fintech officer for the Government of Maharashtra and currently acts as a change agent for the fintech sector in India. She has completed an Executive Program in Business Management in IIM, Calcutta.
Dheeraj Mohan
Strategy, IR Analytics & Custom Experience, Equitas Small Finance Bank
Dheeraj Mohan heads Strategy, IR analytics, and customer experience at Equitas Small Finance Bank. Prior to joining Equitas, he has served as a Vice President for Anand Rathi Securities, Edelweiss Financial Services, and Pioneer Investcorp Ltd. He holds a Master's Degree from Kirloskar Institute of Advanced Management Studies.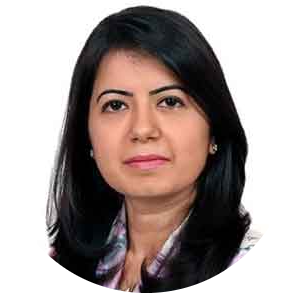 Ruchita Agarwal
India Head, New Business Sales, Google India
Ruchita is an Independent Director at India1 Payments, India's largest White-Label ATM Company. She is a mentor at GoogleforStartUps Accelerator, Women Founder's Academy, DigiPivot, SEWA and enabling financial empowerment for women in Rural India. Prior to joining Google, she has worked with Clix Capital, Paytm, Citicorp Investment, Citi India

Virendra Bisht
Co-Founder & CTO, Niyo
Virendra Bisht is the Co-Founder and CTO of Niyo Solutions, a fintech startup in stealth mode. With over 16 years of experience as a technology professional, he has created world-class software products. He has worked as a Senior Technology Executive for leading global organizations like MobiKwik, MakeMyTrip, and studyplaces.com. He holds a Bachelor's Degree in Mechanical Engineering from the National Institute Of Technology Kurukshetra.

Nilay Patel
Founder & CEO - Easy Pay
Mr. Nilay Patel is the co-founder and CEO of Easy Pay, a digital payment startup that aims to convert retails shops into banks. Prior to starting Easy Pay, he headed Corporate Acquisition at Gujarat Electronics and Software Industries Association. He holds a Bachelor's Degree from Charles Sturt University.

Shubum Rai
Khatabook
Mr. Shubum Rai joined Khatabook as the head of the distributor business, driving the adoption of digital for business in the MSME sector. He was also the Co-Founder and CEO of Nodd App and managed sales and marketing for various other conglomerates. He holds an MBA in Marketing from the Institute of Management Technology, Nagpur.

Madhusudanan R
Co-Founder, M2P
Mr. Madhusudanan is the Co-Founder and COO of M2P, a Chennai-based fintech company. As a fintech entrepreneur, he holds hands-on experience in building payment businesses across India. Prior to M2P, he was also the Co-founder of Oynk and served as the director of Visa Inc. He holds a Master's Degree from the Institute of Technology and Management.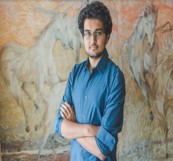 Siddarth Pai
Founding Partner, 3one4 Capital & Co-Chair Regulatory Affairs Committee at IVCA
Siddarth Pai is the founding partner at 3one4 Capital, a Bangalore-based venture capital firm. As a co-chair of the Regulatory Affairs Committee at IVCA, he works closely on regulatory matters like capital controls, taxation, and listing norms. He is also the investor of Licious and The Better India. He holds a Bachelor's Degree from St. Joseph College of Commerce.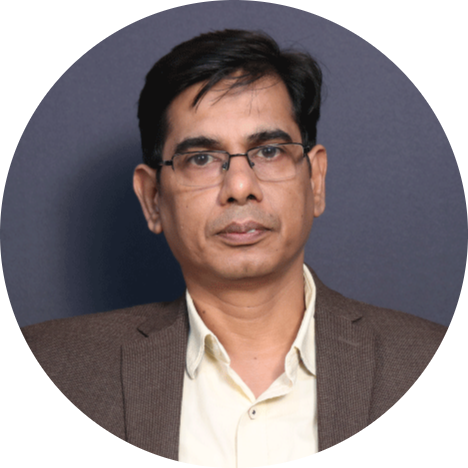 Sameer Singh Jaini
Founder & CEO - The Digital Fifth
Two decades of experience in Digital strategy for Financial Institutions Sameer is a mentor to Fintechs and Software start-ups across domains. He has previously worked with DCB Bank, Wipro Technologies, Infosys, Kotak Mahindra Bank and Citibank