Equitech is a unique program designed to scale up your Fintech Start-Up to greater heights
Equitech is a gateway for Startups to Ideate, Innovate and Incubate by collaborating with Equitas Small Finance Bank in their Journey and Co-Creating meaningful and innovative financial solutions.
To create value and service for the consumers in India through innovations in Banking Products, Technology, and Customer Experience.
A platform for Startups to display their idea to investors, industry experts and pitch for funding's. Equitech provides an excellent opportunity for Fintechs to have Equitas Small Finance Bank as the strategic partner.
Scale up your ideas into outcome-driven collaboration in Payment Tech, Lending Tech, Liability Tech, Corporate Tech, Agritech, Health Tech, Edutech, Regulatory Tech, Wealth Tech
1. Financial Inclusion (Affordable Financial Products and services that meet consumer needs)
2. Edutech (Increasing adoption of Edutech Services in Gen A, Gen Z & Millennium Indian Population)
1. Financial Inclusion (Affordable Financial Products and services that meet consumer needs)
Transactions & Payments
Savings and Investments
Smart Villages and Smart Panchayat
Electronic Benefits Payment Transfer
Banking Services Extended to Remote Villages
Digital loan onboarding with checking the creditworthiness and eligibility for SME & Individuals
Out of the box innovative solutions
2. Edutech (Increasing adoption of Edutech Services in Gen A, Gen Z & Millennium Indian Population)
Innovate payments solutions to merchants and customers along with alternative payment methods, Real-time payment solutions for Business transactions, Payment Solutions for the mass transit system, low-value transactions like tickets, on the go meals, parking and wearable devices, Digital Wallets.
SME Financing, Consumer Lending, Micro Financing
Create innovative products to scale Liabilities business for the bank.
Improvised and efficient products to run businesses and operational processes ranging from front end to back end business needs.
Products to improve productivity in Agri segment with innovative technology to provide finance, Crop Insurance, Invoice Discounting, Agri Marketplace, Supply chain solutions, Warehousing Solutions, Insurance and Sales Contract Agreement, Product Quality Certification, Working Capital Instruments (LC/BG) issuance
Innovate technologies to improve all the aspects of the healthcare system, ranging from telehealth to robotic-assisted surgery.
Innovate products for Edutech Services in Gen A, Gen Z & Millennium Indian Population
Innovating on automating the demands of Compliance & Regulations within the financial industry.
Regulatory Reporting, Risk Management & Audits, Identity Management & Control, Compliance, Transaction Monitoring, Anti Money Laundering, Taxation, Legal.
Create a Robo-advisory platform for investment in Mutual funds, Thematic Investments, and Insurance.
Access to API Sandbox environment consists of APIs, Core Banking Software, and other enabling services. API sandbox consisting of Prepaid, Micro ATM, AEPS, BBPS, UPI, FASTag, NETC, IMPS, NEFT, etc for experimenting and innovating.
The Fintech Startup must be registered/incorporated within the last 3 years on the date of the Accelerator Program opening. Not mandatory for Start-up from Academic Institutions, LLPs and partnership firms.
Start-ups yearly turnover should not exceed Rs 150 crore for each financial year since the incorporation.
Should have at least two full-time employees, with a leadership team dedicated as full-time employees. Most important team members should be experts in their particular field.
The solution should offer innovative products with significant advantages over current industry offerings and represent original ideas wholly-owned with the freedom to use or is licensed by the team.
Equitech Program Launch
7th August 2021
Call of Application
From 7th August 2021
Shortlisting Start-ups
8th August 2021 – October 2021
Discussion and Technical Round
8th August 2021 – November 2021
Launch of Cohort
9th December 2021 – March 2022
Equitas Small Finance Bank is a New Age Bank that gives children, youth, families and business people a new way to bank across India.
In our time as a microfinance company, we silently went about enabling livelihoods and elevating lives.
Today, as a Small Finance Bank, we are also going about changing the very way banking is imagined, delivered and experienced – with TRUST being the key driver. Come along on this fun ride.
Equitas is a trusted financial service with 856 banking outlets and having presence in 15 states, delighting customers with zero charges.
Equitas offers Savings Account, Current Account, Salary Account, Investments, Insurance, Loans, Wealth Management, and Cashless Solutions. We serve Retail, Corporate, Government Institutions, Agri-Businesses, and NRIs.
Equitas focuses on customers in our digital transformation strategy and implementing innovative solutions that bring the business closer to our customers and serve them better, faster, and more intuitively.

T.V. Mohandas Pai
Chairman - Aarin Capital & Manipal Global Education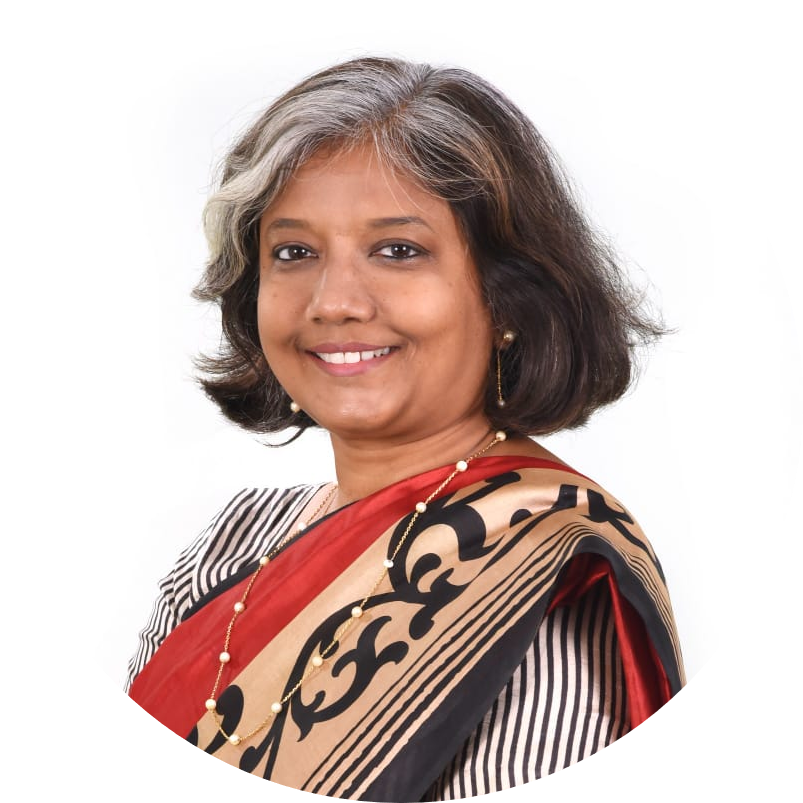 Praveena Rai
COO-NPCI

GV Ravishankar
MD - Sequoia Capital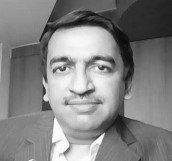 Varad Rajan Krishna
Co-Founder & CEO - The Gain Accelerator

Vivek Dhavale
Deputy CTO - Equitas Small Finance Bank

Suniti Nanda
Co-Founder, Stealth Mode startup